Santa Cruz County Office of Education Alternative Education Schools

Pajaro Valley Unified School District
My goals with the pages were to increase communication and house resources in a way that would be user-friendly. Teachers were at risk of being overwhelmed with the implementation of common core and my work focused on making incremental changes that were well-supported.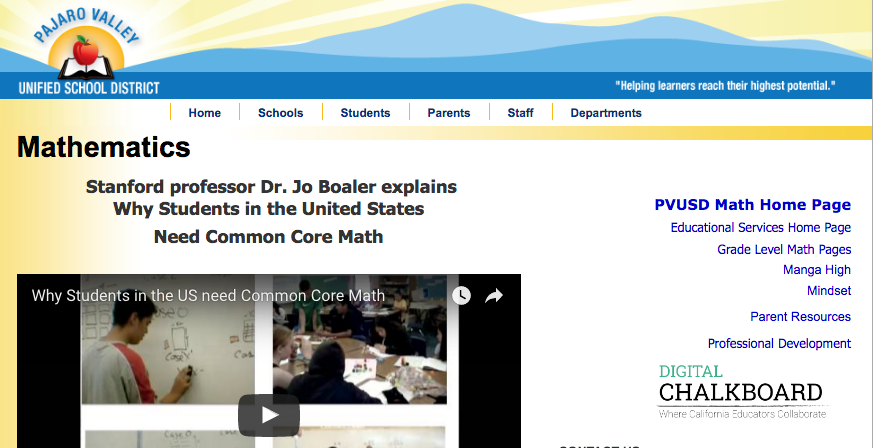 Pajaro Valley Unified School District
Common Core Web Pages & Training
I collaborated with the Educational Services department of Pajaro Valley Unified to design and deliver online resources and training modules to support the implementation of Common Core State Standards. We created general resources for stakeholders and are developing training modules that can be completed both electronically and in hard copy.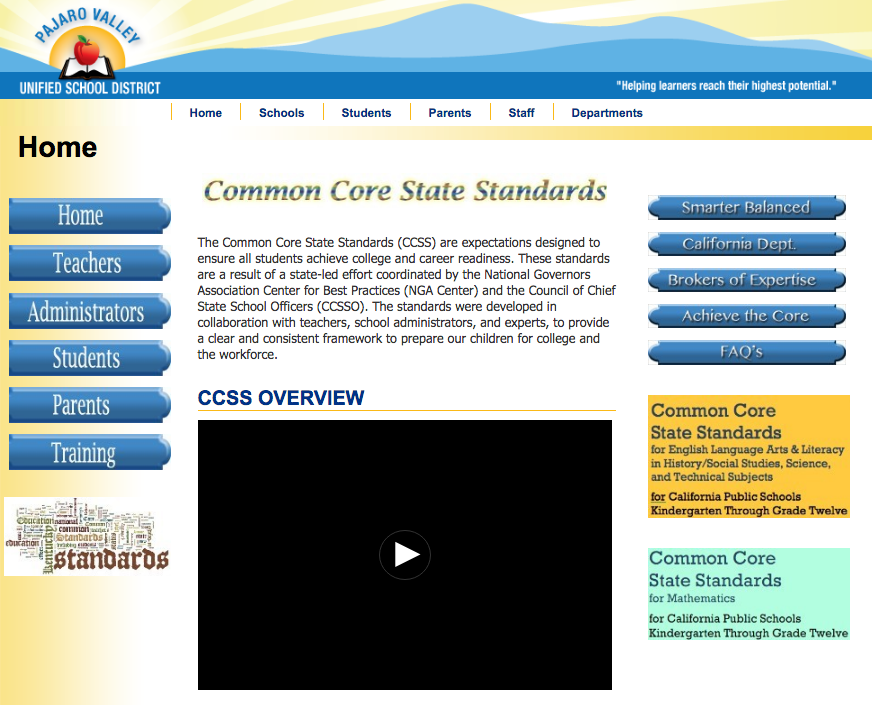 Delaveaga Elementary School & Dual Immersion Program
My very first website project was completed in 2008, in my first year of the Educational Technology graduate program at San Diego State University. This project was especially challenging since it required proficiency with tools and web design principles that I was just learning how to use. Adding to the challenge was my goal to make the site available in two languages.
The pre-existing site was one page containing numerous links. The new site, presented in Español and English, contains resources for parents, students, and staff. The dual language feature of the site allowed more parents to use it as a resource.
As any web developer can relate, this site would look very different if I were to develop it today. My skills and knowledge of web design have grown tremendously since this effort.
The site was live for approximately 4 years before revision in 2014.